Want a private/ promo request?
The online store and the online payment option is back to now working! Now accepting Visa, Mastercard, and Discovery cards again.
Private video request:
I sell custom made private videos (videos made just for you and not shared with other buyers) and premade private videos (videos already made and shared with other premade private videos buyers) for $25. Click Here for the Premade video catalog. I do stripping videos, tease videos, and private non stripping videos. If your interested in buying a custom made video click here to email video details such as:
1. what to wear
2. stripping/ non-stripping
3. when you want it done ( if you want to delay)
4. what song to dance to
5. additional details
You can make a payment after I notify that the video is done. I can now send a downloadable file to your email for you to keep, so if you leave a request in my YouTube inbox or massager that doesn't have your email or you want it sent to another email make sure you put your email in the message.
* Yo sé un poco de español así si hablo espanol.
To make a $25 PRIVATE video payment click on the 'BUY NOW" red button below (Please contact me first.):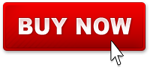 Promo video request:
Promo videos are $10 they are public and also posted on the biggest video tube, YouTube to help get recognized and gain more fans.
To make a $10 PROMO video payment click on the "BUY NOW" green button below (Please contact me first):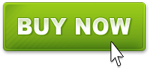 Or you can go to the payment page:
I now made a payment page for international private and promo payments or anyone that can't pay with google wallet. Click here to go to the payment page. (Please contact me first.)
*I still do free public request for youtube you can contact me or leave a message in the youtube inbox.
ll payments are secured and no additional fees with credit card and mail in ments.
*If you choose not to pay with a credit card another option is to mail a payment or do moneygram/ western union. I only do private videos for people over 18 so make sure you put your age along with whatever name you want to be called and email. I also take fan gifts :). Email me for more information of this option.